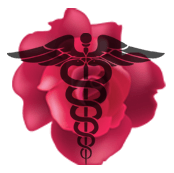 ROSE GOODMAN VOICE OVER
Medical Words Made Easy
MEDICAL LANGUAGE READ NATURALLY
EXPERIENCED BILINGUAL ENGLISH/SPANISH
AUTHENTICITY FROM A REGISTERED NURSE
ASK ROSE ABOUT HER INTRODUCTORY OFFER
QUALITY SERVICE
Rose Goodman combines voice over and her nursing profession to bring AUTHENTIC QUALITY TO YOUR MEDICAL VOICE OVER NEEDS.
Understanding the medical word and how it is used and pronounced is important to producers and creatives when developing a script. Rose is bilingual in English and Spanish and this plus her medical expertise will give you a complete medical voice over production.
Contact Rose Goodman about your next voice over project!
R4Voice@gmail.com or call her 303-697-1239
TESTIMONIAL
"Rose Goodman puts forth a very professional effort in her medical readings. Being a nurse allows her to convey to her audience that she knows her subject matter, which makes the experience that much more valuable to the listener. She makes listening enjoyable and educational at the same time."
~Dr. Robert B. Deloian
BIO
Rose Goodman has been in the talent field for 25+ years. Rose has done Medical and Commercial Voice Over, on-camera industrial films, and character acting for theater.
Her other successful career has been as an Intensive Care Nurse. Being part of a team that handled emergencies on a regular basis gave her great tools for living a rich, meaningful life.
Prior to ICU, Rose gathered medical knowledge while working in the operating room as a surgical nurse.
Have a medical terminology question?
Don't hesitate to ask Rose - she is well-versed in all medical terminology and pronunciations!
303-697-1239
Rose would love to hear

from you!
Represented by


Radical Artists Agency
Contact kathey@radicalartistsagency.com